GRIEVANCES & REDRESSAL CELL
Grievance Redressal Mechanism
The college has a Grievance Redressal Cell to address the grievances of our students. The students access the cell to voice their grievances regarding academic matters, health services, library and other services. A Student may send his/her grievances to the principal through email <principal@kingsengg.edu.in>. The cell redresses the grievances by sorting out the problems promptly and judiciously.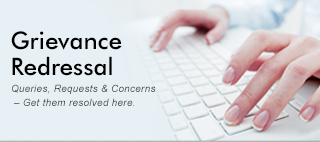 Objective:
The objective of the Grievance Cell is to develop a responsive and accountable attitude among all the students in order to maintain a harmonious educational atmosphere in our institute. The cell functions with the following objectives:
Upholding the dignity of the College by ensuring strife free atmosphere in the College through promoting cordial Student-Student relationship and Student-teacher relationship etc.

Encouraging the Students to express their grievances / problems freely and frankly, without any fear. Students, who want to remain anonymous, put in writing their grievances and their suggestions for improving the Academics / Administration in the College.

Advising students of the college to respect the right and dignity of one another and show utmost restraint and patience whenever any occasion of rift arises.

Ragging in any form is strictly prohibited in and outside the institution. Any violation of ragging and disciplinary rules should be urgently brought to the notice of the Principal.
Scope:
The cell will deal with Grievances received in writing from the students about any of their academic and personal issues.
Functions:
The cell formally will review all cases and act accordingly as per the Management policy.

The cell will give report to the head about the cases and the number of pending cases, if any, which require direction and guidance from the higher authorities.

An online monthly status report regarding the number of grievances received, disposed of and pending as on the last day of the previous month should be informed to AICTE.

The details of online Grievance Redressal mechanism will be displayed on the Notice board kept near the office of the Head of the department and institution.
Click on the following link to submit the your grievance
Grievance form